As a student, we all have probably wanted to be masters in drafting an essay at least once, isn't it? However, only a handful of us has mastered the art of crafting impeccable essays. The reason behind lies in the fact that there are numerous errors that we commit in the essays that hinder our path of becoming a pro at writing flawless essays. This is where My Assignment Services comes into the scene and provides excellent academic guidance to students. Over a decade now, our essay writing help USA experts have curated reference assignment solutions for students. In this blog, we will brief you about the top 10 errors to avoid to become a master in essay writing.
5 Errors To Avoid In Essay Writing
Most of the time, students have approached us with their essays because they were apprehensive of the mistakes in their work and couldn't trace it. Therefore, our essay writing services have acted as a huge support to them. Let us give you a glimpse of those mistakes that are mostly committed by students in their essays. These might seem to be small mistakes, but have a huge impact on the essays. So, make sure your essays are free from these mistakes.
1. The tenses
Possibly, your reaction to this would be like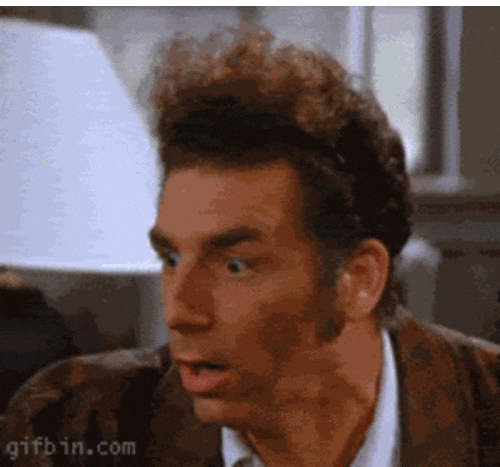 Exactly, every student who has come to us reacts like this when we show them their mistakes in tenses. This is because tenses are the basic things that have been taught to a student. Then how can it be the most common mistake in essay writing? While compiling or putting together an essay, committing a tense mistake is natural; unintentionally tough! Mostly, when students do not have enough time for their essays, they end up making mistakes with the tenses in their work.
Talking about a formal academic essay, a simple mistake like this can easily take you away from desirable grades. Often, students fail to maintain the uniformity in tenses- starting the essay in the present tense, they end up touching past tense that is a total no for an essay assessment! Also, some students have a habit of using multiple tenses in a single sentence that is meaningless, especially in an essay. Let us give you an example to make it clear: Wrong sentence: "I am going to the supermarket to buy vegetables that I was needing from many days". This sentence is completely wrong and doesn't convey any meaning. Correct sentence: "Since many days, I needed vegetables. So, I am going to the supermarket to buy them". This sentence is grammatically correct and is self-explanatory. It might seem to be a silly mistake, but a majority of students make this mistake due to lack of time. Understood?
2. Paraphrases
In today's world, several students have been drawn towards paraphrasing. This has paved the way to plagiarism. However, there is a productive way of paraphrasing that doesn't fall in the category of plagiarism. This is because, in this, only the dialogues of some people are converted into meaningful sentences and used in the essay. Although, we all know how our essay becomes credible by adding quotes and references in it. But, going overboard and using too many quotes would ruin the beauty of the essay. Therefore, paraphrasing a quote sometimes can enhance the readability of the essay, without choking it with too many quotations. For instance, you might have heard the famous saying by Shakespeare: "The pen is mightier than a sword", our essay writing help experts would paraphrase it like "In the long run, writing always overpowers weapons for it is eternal". Neither will it fall in the case of plagiarism, nor will it dull the sparkle of your essay.
3. Active v/s passive voices
The usage of active and passive voices is one of the major dilemmas that students face while writing an essay. As an essay is a personal work, our essay writers always advise students to make use of active voice instead of passive voice. When we use active voice, it helps us assert our viewpoint better and this convinces the readers easily. Most of the time, students end up using the passive form of voices which diverts the readers from the issue as discussed in the essay. Let us understand this better with the help of an example: Active voice: "I have done the work" Passive voice: "The work has been done by me" As you can see in these sentences, the active voice tends to give power to the subject, which is I. So, try replacing all the passive voices that you have used in the essay with active voices. This will do wonders for your work.
4. Subject-verb agreement
This is one of the most commonly made mistakes that is capable of ruining the entire essay. As the name suggests, it signifies that there must be an agreement between the subject and the verb that has been used in the essay. In other words, the verb that has been used in the sentence must agree with a number of the subject. So, if you are using a plural subject, then the verb used must also be plural. Both of the verbs and subjects are complementary to each other and must reflect in the essay. So, recheck the subject-verb agreement before submitting your essay assignments.
5. Credible facts and information
It has been observed by our essay writers that a majority of the students rely upon multiple resources for extracting information for their essays. Well, it is not wrong, unless the resources you choose are authentic and credible, which is mostly not the case of students. On the other hand, our essay writing help experts choose only reliable journal articles by famous authors/writers, peer-reviewed journals, books, magazines, newspapers and authentic websites of famous organisations and brands. This enables us to add credibility to the reference essays that we draft for students. An essay that you write must be facts-laden that have been extracted from reputed sources and websites. Only then can they add weight to your work. When you reference them, it demonstrates how far you have gone while researching for the information. This enhances the depth of your research and makes the essay flawless. These are the 5 errors that we have seen in most of the essays that students have sent to us. We hope we could help you know them better with the help of examples. Students seek our essay writing services to get access to a new world of essay samples, tips, and tricks on essay writing, etc. If you too want us to guide you over any kind of essay, then just send us the requirements. In no time, we will present forth you reference essay assignment solutions as per your demand.
Seek Custom Essay Writing Services From Us At Unbelievable Prices!
Just like we helped you know about the mistakes that you were probably making until now, our essay writers have been engaged in curating relevant essay assessment answers for students, covering different topics and subjects. My Assignment Services maintains a professional panel of essay help USA experts who have mastered the art of drafting impeccable essays in adherence to the guidelines provided. Not only do we possess scholarly degrees from reputed institutions in the world, but we also have a great industry experience of over 10 years. You can even attend the live-on-one sessions with our experts to know how we work. There are numerous value-added services that you can get your hands on as well. So, place your order by filling the order now form.
Looking for Assignment Help? Get it done Today