From being a part of the amiable university atmosphere to visiting breathtaking places, Australia has a lot of opportunities in store for international students. Not just this, you can also make yourself a part of a prestigious institution and gain work experience simultaneously while studying your program. Isn't it amazing? To do this smoothly, you need to have a checklist for yourself so that everything falls in place as per your expectations. What if I say,My Assignment Servicesalready has a tailor-made checklist for you? Read on.
1. Make Sure You Have The Proper Visa
The ticket to your dream job is the right visa. So, before you go around hunting for a job that suits your interest, make sure that you have the appropriate visa and meet all the requirements. It is also interesting to know that students who hold a visa are permitted to undertake any job for every 15 days while studying. However, do note that as soon as your course gets finished, your visa ends. Therefore, you have to apply for a new visa way before so that you are granted permission to work in Australia.
So, before you consider yourself worthy of any post in Australia, make sure that you have all these documents in hand with you. Only when you are able to produce this in front of the employer, you will be chosen. Also, gaining a permanent residence is an option, if you wish to be employed in Australia for a lifetime. But for applying for a visa, you would need to draft a visa SOP. Now if you have any perils drafting a visa SOP for yourselves, then you can directly come to the experts of our
SOP writing services
. We will provide you with personalised guidance onhow to write a visa SOP for Australia.
2. Understand Your Niche and Explore a Variety of Options
You can go about with this step right from where you are pursuing your degree from. By now, you must have noticed that almost all the universities in Australia offer a variety of career support services to international students. So, you can make yourselves a part of different career events that would broaden your knowledge about the employment process that takes place in Australia. There are a lot of workshops as well where you can get to improve your communication and English skills. So, know your niche and begin exploring options related to it. You can also approach the student advisers for international students as they would be perfect for helping you in creating impeccable resumes for your interviews. Here, ourCV writing helpcan also benefit you in the long run.
3. Extend the Web of Your Networks
For searching for anything, you need a particular keyword for it. For instance, when you require to order food, you will use keywords related to restaurants, cafes, etc. Similarly, to find the best job for you, the keyword that you must use is 'network'.
How?
Anywhere you go, you will find people. Be it your peers, classmates, tutors, professors so on, you need to maintain a sound relationship with everyone. Also, you need to work upon these and try to extend them as you meet new people. This is because there are high chances that many of those people would further be connected to huge organisations and can possibly help you get placed there. In addition to this, if you join any volunteer work, club or society it would be a great step towards extending your network organically.
4. Dwell Into a Large Pool Of Online Resources
With the advent of technology, anything and everything is available online. Be it any restaurant, hospital, cab, or even a job, you can get your hands on the best option within a few moments. But for that, you need to first dive into this vast pool of online resources, spend some time and then choose which is the best for you.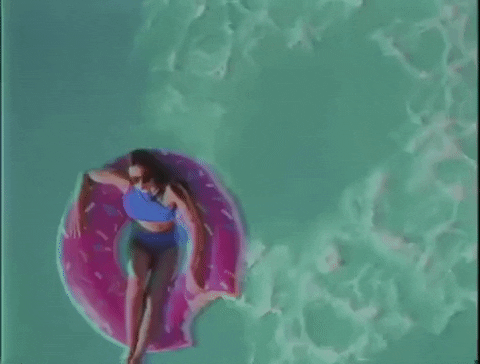 Exactly just this way!
For finding correct job profiles for yourselves, you can first begin with the immigration websites that would suffice all the thirst for queries that you have in your mind regarding employment opportunities. Here, you can get an organised list of all the recruitment platforms in Australia where you can find credible jobs for yourselves. Besides the internet, you can also get a lot of information from newspapers, magazines, professional associations, and international communities as well.
So, go searching!
5. Tackle all your job-related anxieties patiently
The last and the final thing that you need to realise is that hunting for your dream job might take months. Also, the job that you apply for might not be the first and the last one. It is quite possible that you need to apply for multiple jobs before you get hired. So, you need to have a calm and cool mind while tackling all these job-related anxieties. While waiting for the result of your interview, in the meantime, you can get in touch with the
assignment help
experts atMy Assignment Servicesto get guidance on various aspects of the assignments that you need to submit in the coming few days.
Climb the Ladder Of Success While We Solve Your Assignment-Related Queries!
Working for more than a decade now, we have grown to be the pioneers in the industry. So, you can come to us with all your queries, be it regarding your SOP, Resume, or even your assignments. We are a panel of trusted academicians who would bring you out of every chaos. Speak to our customer support team and get the best help for your assignments instantly!